I love Fall in Bellingham, Washington. There's a nip in the air that screams hot cocoa, sweaters and snuggling. Red, orange and yellow leaves cover the ground for a breath-taking and a naturally artistic scene (Bellingham locals, you know what I'm talking about). I'm ready for pumpkins, spices and warm fragrances. Feast your eyes on some Autumn inspiration from Etsy.
Buh-by Summer.
Hello Fall!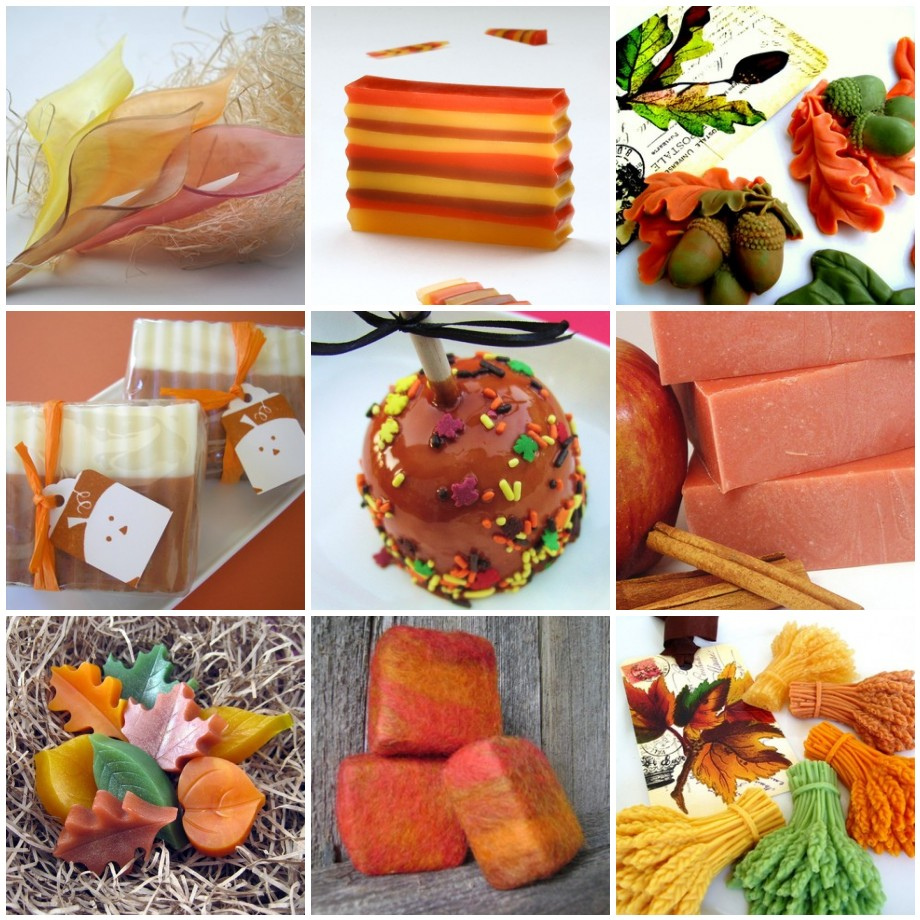 Row One
Row Two
Row Three
Check out some of our
favorite fall fragrances
and check out the
Fall Mash-Up
for more fall inspired projects.
PS - I hope you've had a fantastic weekend. I've had friends and family up all weekend and played copious amounts of board games, eaten more cheese than should be legal in a 3 day period and spent an entire day on a boat searching out whales. If I took any decent photos from the weekend, I promise to share them! =)